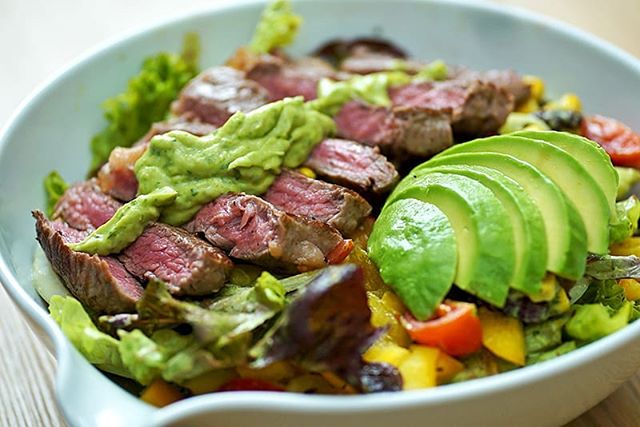 Happy Monday and it's time for another entry in Cindy's recipes series.
Enjoy this hearty salad with a twist – extra fresh tomatoes and avocado provide a nice clean base and steak and hard-boiled eggs make this salad a meal in itself. Cindy's homemade caesar dressing adds an extra punch.
Join us aboard ARAVILLA for this and more exquisite cuisine!