One of the hardest aspects of planning the perfect vacation getaway is picking your destination. Your chosen location adds to the overall number of options and ultimate group satisfaction. The great news – on ARAVILLA we can assist you with where to go, the best places to visit, arranging any excursions and activities, provide you with all the travel tips necessary, and identifying the top destinations for YOUR needs. On a yacht charter, we have the benefit of being able to mix both on-shore and on-water options. Whether you enjoy a fully-scheduled day combined with a night of activities, or are more interested in a relaxed private beach mooring sipping cocktails enjoying some downtime followed by fine cuisine, we will tailor the experience to your desires.
From our home base in St Maarten there are nearby island destinations available with a myriad of options for our clients to chose from. Continue reading on the islands we service below. More detailed information is available for each island by clicking on the island name.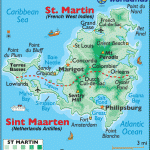 Saint Martin/Sint Maarten itself boasts both a French and Dutch culture which are uniquely individual. Collectively known as "The Friendly Island" it lives up to the title fully. Although small, the quaint island has a little of something for everyone – mega yachts galore, one of the worlds craziest airport runways, duty-free shopping, and plenty of beaches. Sint Maarten – the "Dutch Side" – has a more North American feel with focus on shopping, beach bars, nightlife, casinos, and a massive cruise ship port. While Saint Martin – the "French Side" offers up a more European flavour for guests with many world-famous beaches and the Caribbean's best cuisine.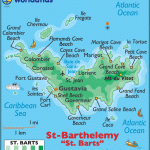 Saint Barthélemy is another French island, although this one has Scandinavian roots, is often abbreviated to Saint-Barth in French, or St. Barts or St. Barths in English. The island, which has one main port named Gustavia, is known for its white-sand beaches, chic hotels and expansive villas, designer boutiques and shoppes, duty-free shopping, and of course, the rich and famous celebrities and business folk. The island is a popular tourist destination during the winter holiday season, especially during the Christmas and new year period. Some small satellite islands and islets surround the island – perfect for a secluded afternoon siesta on deck.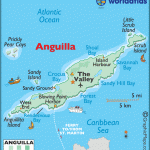 Anguilla is likely the island you find first on a map of the northeast Caribbean. It's a territory of the United Kingdom that is comprised of a small main island full of restaurants, beach bars, and activities with several beautiful and private offshore islets. A few must see stops here include beaches on the islets of Prickly Pear Cays and Sandy Island, as well as several more on the main island like Rendezvous Bay and Road Bay. The snorkeling in the reefs is stunning and the private beaches serene. Anguilla also boasts a Greg Norman designed 18-hole golf course for those so inclined.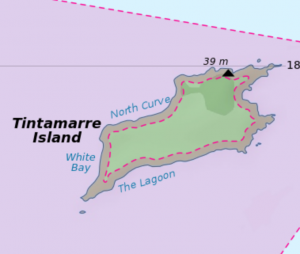 Tintamarre, technically part of St Martin, the uninhabited island lies about 3 kilometres north of the main island. Often known locally as the "Flat Island", it has a unique profile you'll immediately recognize from the name. The island itself is a nature reserve with fabulous beaches and underwater marine life perfect for a snorkel or two. It is also famous for its natural clay and mud which is reputed to have dermatological benefits.