This weekend it's the Victoria Day long weekend in Canada – always celebrated on the last Monday before May 25 in honour of Queen Victoria's birthday. These types of holidays have always seemed somewhat odd – birth dates don't move based on calendar year, however the day you celebrate them apparently can and does. Except for Canada Day which is always July 1st. Or Christmas for the religious folks. Regardless, it means most people observe a 3-day weekend and as can be expected, no one much complains about the exactness of the date. This year we have decided to stay close to home and get some much needed yard work, cycling, and even hockey spectating done. Yes, the NHL playoffs are still underway and have 2 more full rounds until the season is over. Canada = Hockey in case we were unclear.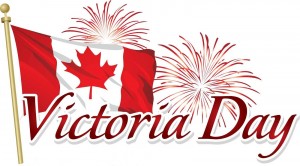 Victoria Day, given the yearly shifting date, can be interesting weather wise where we live. We've had entire weekends without clouds and temperatures above 25C. We've had others bookended by several centimetres of snow and what could easily be confused with November weather. That brings us to the update on the charter. Despite the weather being very cooperative this year (mostly sunny and around 20C), one of the reasons we are looking to sail-south is the predictability of the (warm) weather.
We've been fairly constantly moving forward with various aspects of getting the charter setup and having it become a reality. We recently found a real deal of a yacht that was actually down in St Martin, being sold by our new friends at The Yacht Shop. Unfortunately, due to the nature of the pricing and condition of the boat (it was a really beautiful vessel) it moved very quickly and we were unable to even take a look or possibly make an offer. This was a somewhat disappointing outcome however ensures we will be ready, willing, and able to make the proper adjustments to our approach for the next possible candidate.What's that old saying – plenty of fish in the sea, right?
One benefit of building out what we hope will be an extensive and exquisite menu for our guests is getting to sample all the ideas we have. This week we hosted an 8-person birthday dinner and prepared an excellent rib-eye steak dinner – triple-A aged steak from our local butcher, marinated with a special rub Derek prepares. This was served with roasted potatoes and vegetables done in butter and Montreal steak spice on the BBQ (the BBQ will see a LOT of use with our cooking). Completing the meal was Caesar salad with Cindy's famous (and notably potent) homemade dressing and paired with several bottles of blended and cabernet wines. As usual, most people didn't leave much room for dessert but those that managed a plate were rewarded with a Reese's Peanut Butter ice cream cake. It was a very successful menu we believe and were happy with the results. It's unlikely we can manage ice cream well in the islands, so back to the dessert drawing board likely. Fortunately Derek's mom and brother are fantastic treats and dessert cooks – we may have to reach out and borrow some options from them :).
It is now Sunday afternoon and Cindy is working away in the kitchen on another option she wanted to try – Mediterranean-style kebab's, with marinated pork or chicken, fresh grilled pita, greek salad, a bean and pasta salad, and of course, wine. Smells delicious already.
One of the early challenges we're keeping in mind is finding meal options which are easily scalable for between 4 and 10 people. And planning for diverse hunger levels (playing all day in the topics is going to be taxing of course!). We are also expecting to provide gluten-free, vegetarian, and possibly even vegan-based menus where requested. Guest comfort and experience is our primary focus and having as many home-comforts available as possible is the goal.
Enjoy the rest of the weekend.