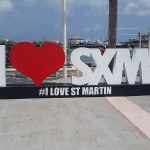 This is a post we hoped we didn't have to write, but unfortunately, the inevitable has come and it is time. Hurricane IRMA is now a super powerful Category 5 storm with sustained winds of 150Kts/170MPH/230Kph, possibly 50ft waves near the eye centre, a massive storm surge, and torrential rains.
It now has SXM directly in the crosshairs, and along with Anguilla and St Barth's it is scheduled to hit with tropical storm force winds in the evening on the 5th and making destructive hurricane landfall early Wednesday Sept 6th. At its current speed the storm part of this nightmare should be over by dinner time on the 6th, however, in those 8h it will pummel the islands and everything on them, leaving behind almost complete destruction. This will be a devastating storm for people, houses, vegetation, boats, infrastructure and the islands in general. We have secured ARAVILLA as best we can and we're now hoping there is something positive with the storm track/strength. Every little bit will help at this point.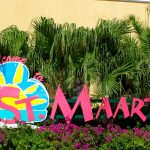 Our most important concern at this point is to wish everyone in its path the best and plead with people to please stay safe, be fully prepared for the worst, and take no unnecessary risks. We've said this a lot this last few days, but it bears repeating — things can be replaced, people cannot. We will give updates on the status of the islands, our community there, and the boats when we can. For now we wait and think positive thoughts for the Friendly Island, its neighbours, and all there battling this impending disaster.
Please see the following links for some information:
National Hurricane Center
Storm Carib
Weather Underground
Island 92
Much Love and Hope
Derek & Cindy